Learning Spanish at an early age has many cognitive, social, and academic benefits. Bilingual children develop better learning and social strategies, can learn faster and have superior problem-solving skills and creativity. Kids who are exposed to a second language find it easier to connect with other cultures, and are more open-minded and tolerant of diversity. Studies also show that young language learners are less likely to experience age-related mental illness as they reach old age. Most importantly, learning Spanish at an early stage in life is easier and fun, and will better prepare our citizens for the Twenty-First century.
THE PROGRAM
Easy Español has an outstanding Spanish language program exclusively crafted for young learners. Our program is based on the integration of these 3 principles:
1. Visual & Aural Literacy Development
During our online Spanish lessons for kids we encourage children to interpret, connect, and make meaning from information presented in the form of images & sounds without needless translation. Language fluency is obtained naturally by observation and inference of the language in context by music, art appreciation, word games, and more.
2. Cognitive Skills Improvement
Many studies have shown that the brain at an early age is capable of learning new words & concepts (whether in a first or in a second language) at an incredibly high rate. Children during our classes learn Spanish intuitively through songs, rhymes, stories, & vocabulary such as food, household items, family, etc. while simultaneously having fun and reinforcing their cognitive and language skills.
3. Culture Appreciation Integration
We teach language from a cultural context approach to entice and reinforce culture awareness and appreciation at an early age. Children get actively involved in lively cultural activities with a strong emphasis in culture and art appreciation, syntax structure, and vocabulary building.
LIVE ONLINE CLASSES
Developed by Easy Español, the live online program (eSpanishLive) is a revolutionary program for learning Spanish online that combines live language coaching with an innovative online platform. The key concept of our live online classes is Telepresence, which is like having your teacher sitting right there in front of you. This is done through a powerful online platform that replaces a traditional classroom, which is called The Virtual Classroom.
How Do Our Spanish Lessons For Kids Online Work?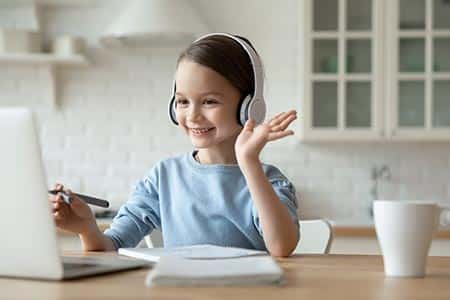 Our online Spanish lessons for kids are live in 100% real time-via the internet. Students work hand in hand with a language coach in a virtual classroom. Sessions are pre-arranged and on the day of the session, students will get a link to have access to the virtual classroom where the session will be conducted. Entering the virtual classroom is very simple and there is no need to install anything on your computer. A video-camera and good internet connection is a must!
Parents are an integral part of their child's learning. They are in direct contact with our coaches, providing feedback on the specific learning style and needs of their kids. Parents also receive constant reports on their child's academic improvement and language development.
PRIVATE INSTRUCTION LIVE ONLINE
Easy Español offers private Spanish language tutoring for kids and teenagers.
Easy Español has a long tradition of teaching Spanish live online to students of all levels and ages. We offer one-on-one Spanish lessons from friendly, patient, and experienced native-speaking language coaches. Whether your child requires supplementary language exposure, is in need of academic support or just wants a head start with a second language, the private lessons are a great option for your child.
Please contact us if you have questions or need additional information.
SMALL GROUP INSTRUCTION LIVE ONLINE
Easy Español also offers customized small group Spanish classes for children online, to suit particular language needs as well as aid cognitive development of kids and teenagers.
Two-to-One sessions for kids and teenagers: $65 per session (50 minutes long).
Four-to-One Sessions for kids and teenagers: $85 per session (60 minutes long).
Please contact us for special packages or if you have questions or need additional information.
Resources
Along with the lessons held with our native-speaking Spanish coaches, our Virtual Campus is open 24/7 for our young learners to hop in at any time to enjoy a plethora of amusing and stimulating learning materials. In order for kids to practice Spanish on their own time, our Virtual Campus includes foreign language learning resources such as videos, flashcards, music/audio clips, and more.
AFTER SCHOOL PROGRAMS & TRAINING FOR INSTITUTIONS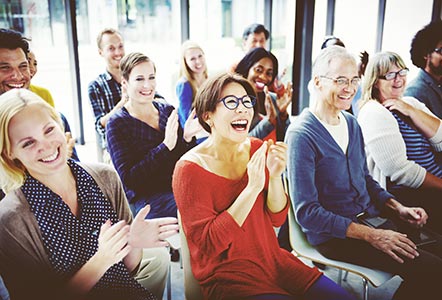 We offer Spanish language instruction and training at all levels for educational institutions. Our school brings considerable talent and experience in every area of language coaching to both public and independent institutions.
Easy Español has a stellar reputation in curriculum development assistance and has teacher training programs for those institutions seeking to update their Spanish teaching methods. These are some of the services we can offer to your school or institution:
Supplementary Spanish language instruction (Ages 4 & up)
After-school Spanish language and cultural enrichment programs
Spanish language training for educators
Curriculum development for existing or emerging programs
New online teaching methods training for Spanish teachers
Please contact us for more information about how we can easily implement our programs at your institution.