Easy Español offers an extensive curriculum of Spanish language courses to address a broad range of interests. Our courses and programs are tailored to meet all language skill levels, from the most elementary Spanish for the beginner to highly advanced Spanish for fluent speakers as well as customized programs for individuals and institutions.
According to the Easy Español level system, there are four levels of Spanish instruction:
Beginners
Intermediate
Advanced
Superior
Our Spanish course offer is ample and covers all aspects of the language.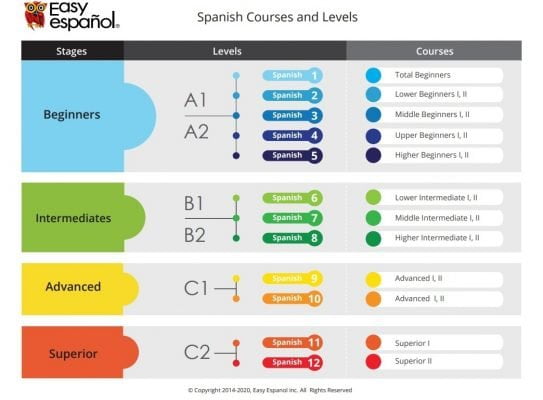 (Click image to enlarge)
Please note that each course is approximately 20 hours of private instruction, depending upon level and modality.
To take a look at our courses on our Virtual Campus, click HERE.