Pelicula, Vino y Empanadas: "Mad love"
May 25 @ 5:00 pm

-

7:30 pm

$20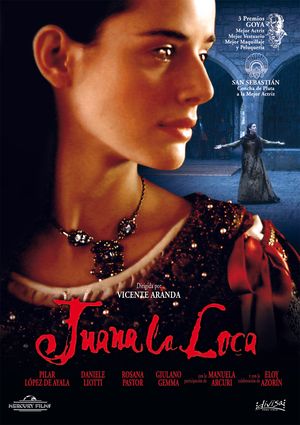 Come and enjoy with us this great film in Spanish with subtitles, learn new words in Spanish and practice conversation among cool amigos while enjoying some wine and empanadas!
Title: "Juana la loca" (Mad Love)
Director: Vicente Aranda
Subtitles: Spanish /English subtitles
Country: Spain
Year: 2001
Cost: $20 (Only advanced payment will save your spot.) Click here to pay.
$25, at the door.
How to find us:
Enter the building and go to Suite 801, Jorge or Diego will be on the entry: 4 West 43rd Street
Event schedule:
– 5:00 pm: Doors open
– 5:00 – 5:30 pm: Greet and meet. Enjoy a glass of wine with an empanada while Jorge gives a brief introduction about the historical and social context of the movie.
– 5:30 pm: Movie starts. Please try to be on time.
– 6:50 pm: Movie ends.
– 7:00 pm: Practice conversation with other participants commenting on the movie while enjoying a second round of empanadas and wine.
– 7:30 PM: Event officially ends
Synopsis:
Mad Love, Spain (2001) is the love story that transformed Juana, Queen of Spain, into Juana "The mad". This delightful movie tells the story of Juana, the daughter of Catholic kings Ferndinand of Aragon and Isabella of Castille and her marriage to the Archduke Felipe de Austria, known as 'El Hermoso' (The Handsome) and son of the emperor Maximiliano. It's a movie of passions, lies and jealousy with a backdrop of political infighting.
All our movie events are with large screen & sound system.