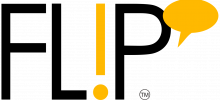 Spanish study abroad program
Come Live the Language in Ecuador!
Full language immersion Program: Ecuador Mágico
This October, join us for an adventure of a lifetime. Together we'll explore two of Ecuador's main attractions: Quito and the Galapagos Islands.
First, we'll delve into Quito's historic center, lively markets, beautiful churches and buildings, and the remarkable Middle of the World City. Then, our journey will take us to the Galapagos Islands where we'll enjoy its breathtaking natural parks and beaches while learning about the many different species of flora and fauna that we'll encounter.
During this full immersion program, you'll put your Spanish skills into action while we try delicious local products, discover exciting new places, learn about local culture and traditions, and have lots of fun with new amigos. At Easy Español, you live the language!
Where: Quito & Galapagos Islands, Ecuador
When: October 13th– October 21, 2022
Who: Anybody interested in having a great vacation while practicing Spanish on the side.
Why: To have a wonderful time and enjoy life
How much:
Price until September 3rd: $1,995 (Double occupancy)
Price from September 4th onwards: $2,350 (Double occupancy)
Single occupancy: $2, 750
Fee to book the trip per person: $100 (non-refundable)
This amazing 9-Day Trip Includes:
QUITO
Transfer airport / hotel
Hotel accommodation (based on double occupancy)
Breakfasts
Ground Transportation(it doesn't include airplane tickets to Quito)
Experienced guides
City tour of Quito
Visit & entrance fees to Basílicia, Compañía de Jesús, Capilla del Hombre, Museo Intiñan, Ciudad Mitad del Mundo
GALAPAGOS ISLANDS:
Transfer airport / hotel
Hotel accommodation
Breakfasts, lunches and dinners
Land & marine transportation (it doesn't include airplane tickets to Galapagos)
Experienced guides
Guided tours and other activities
Visit to Galapagos National Park, Tortuga Bay Beach, Isabela, Puerto Villamil, Tintoreras Islet, Bartolomé Island
Need more information?
We are here to answer any question you may have
We respect your privacy and do not tolerate spam and will never sell, rent, lease or give away your information