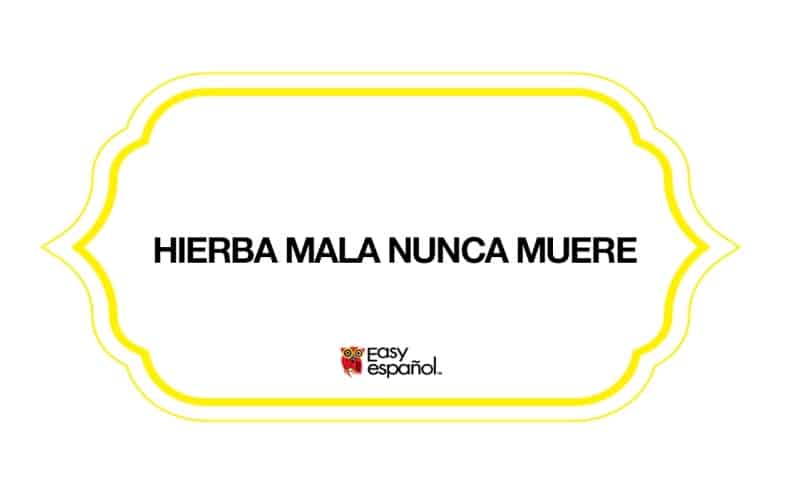 Saying of the day: Hierba mala nunca muere
La popular frase "hierba mala nunca muere", también conocida como "bicho malo nunca muere", usa un ejemplo de la naturaleza para expresar su mensaje.
Las "hierbas malas" o los "bichos malos" son una plaga muy resistente y difícil de erradicar tal como las personas mal-intencionadas que persisten en hacer daño y no tienen intenciones de cambiar su conducta.
A menudo se utiliza esta frase con un tono cínico o de resignación ya que quien la pronuncia da a entender que no tiene esperanzas de que las "malas hierbas" cambien su actitud y que en la vida real a menudo la corrupción y la maldad son impunes.
Por otro lado, a veces se aplica en tono humorístico para hablar de personas cercanas, amigos o familiares a las que a) no hemos visto en mucho tiempo, b) que son muy mayores y cascarrabias o c) que están levemente enfermas.
Existen en ingles algunas expresiones con significados similares como "a bad penny always turns up" o "the devil looks after his own", pero no hay un equivalente exacto.