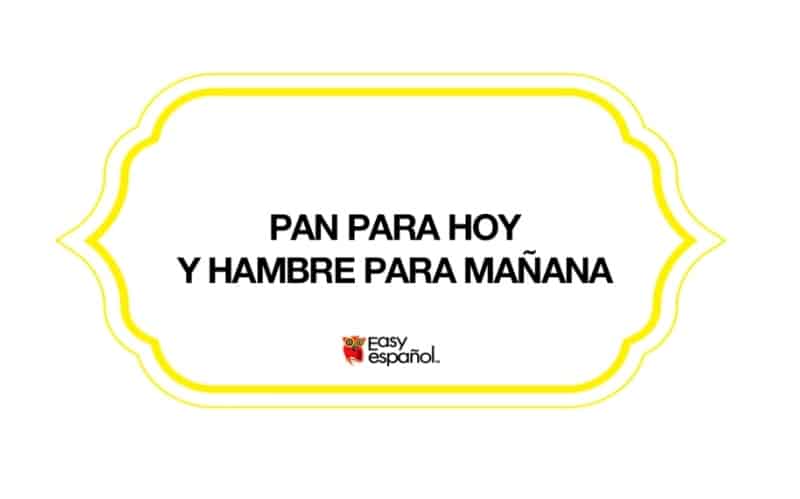 Saying of the day: Pan para hoy y hambre para mañana
"Pan para hoy y hambre para mañana" es una popular frase que resalta la importancia de planear para el futuro.
Si nos concentramos solamente en satisfacer nuestras necesidades del momento, o sea "conseguir pan para comer hoy", nunca tendremos suficiente para nuestras necesidades futuras, es decir, tendremos "hambre mañana".
Por ello, es importante ser precavidos y asegurarnos de tener un plan o una red de seguridad en caso de problemas u obstáculos imprevistos.
También podemos usar este refrán para advertir de los peligros de las soluciones rápidas y superficiales que resuelven los problemas a corto plazo, pero nunca llegan a la raíz de la cuestión.
Aunque no tenemos un equivalente exacto, la frase "short-term gain but long-term pain" expresa una idea similar.