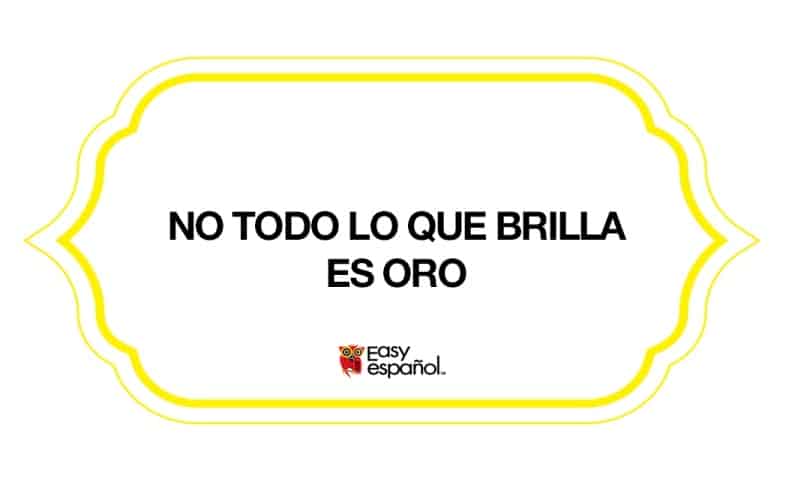 Saying of the day: No todo lo que brilla es oro
"No todo lo que brilla es oro" es otro de los muchos refranes que advierten sobre las apariencias engañosas.
El oro (gold) es un metal precioso de mucho valor que se caracteriza por su brillante color amarillo; sin embargo, no todos los objetos con estas características están hechos de este material.
Esta es precisamente la lección que intenta enseñarnos esta frase: una situación o persona puede parecer ideal, beneficiosa o perfecta por fuera o a primera vista, pero es importante ver más allá del exterior. Las apariencias engañan y si algo parece demasiado bueno para ser cierto, generalmente lo es.
Otra variante popular de esta frase es "No es oro todo lo que reluce".
En inglés encontramos un equivalente perfecto en la frase "All that glitters is not gold".