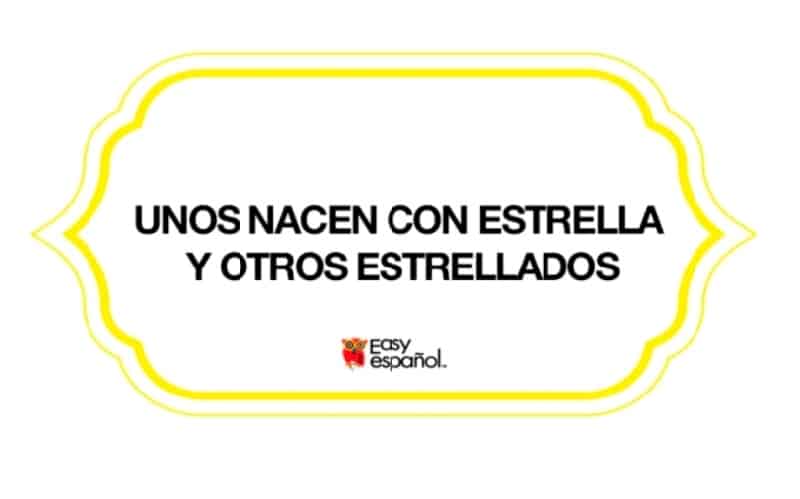 Saying of the day: Unos nacen con estrella y otros estrellados
"Unos nacen con buena estrella y otros estrellados" es una frase popular que intenta explicar la arbitraria (random) buena y mala fortuna de algunas personas.
Se dice normalmente que las personas que tienen mucha suerte en la vida y consiguen todo fácilmente, "nacieron con estrella" o "con buena estrella", mientras que las personas con mala suerte y muchos problema "nacieron con mala estrella". Es decir, las personas que emplean estas frases atribuyen las bendiciones o los problemas a una fuerza mayor, a la voluntad de un dios, del destino o del universo, y no a las acciones de cada persona.
Este refrán utiliza un juego de palabras entre el término 'estrella' (star) y los dos significados de 'estrellado' ('starry', 'star-shaped' o 'crushed', 'broken', 'shattered') para expresar esta misma idea de forma humorística.
Aunque en inglés no hay un equivalente perfecto, si existen expresiones con una idea similar como 'born under a lucky star'.