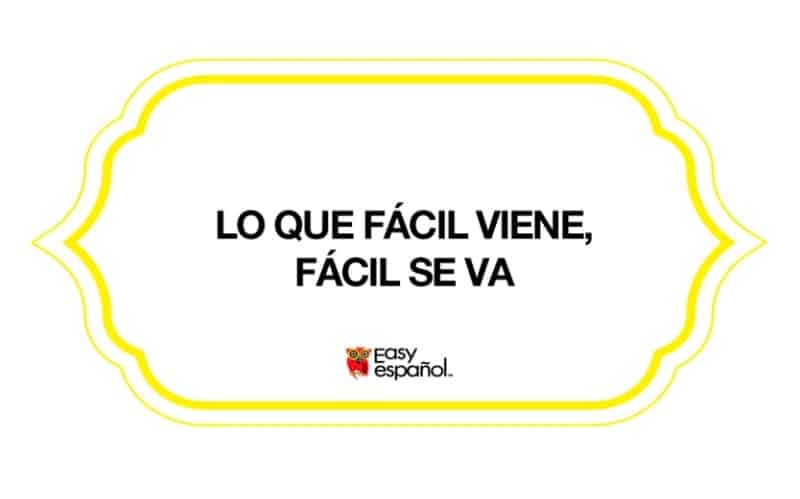 Saying of the Day: Lo que fácil viene, fácil se va
La popular frase "Lo que fácil viene, fácil se va" nos recuerda que las cosas logradas sin esfuerzo nunca duran.
Esta frase tiene dos usos principales: por un lado, advertir sobre los peligros del "facilismo"; es decir, querer conseguir beneficios sin trabajar o esforzarse ya que puede llevar a cometer actos inmorales, corruptos o poco éticos.
Y por otro lado, enseñar a desconfiar de los bienes o beneficios recibidos de forma fácil ya que suelen ser pasajeros o terminan teniendo un costo oculto.
"Easy comes, easy goes" es su equivalente en inglés.