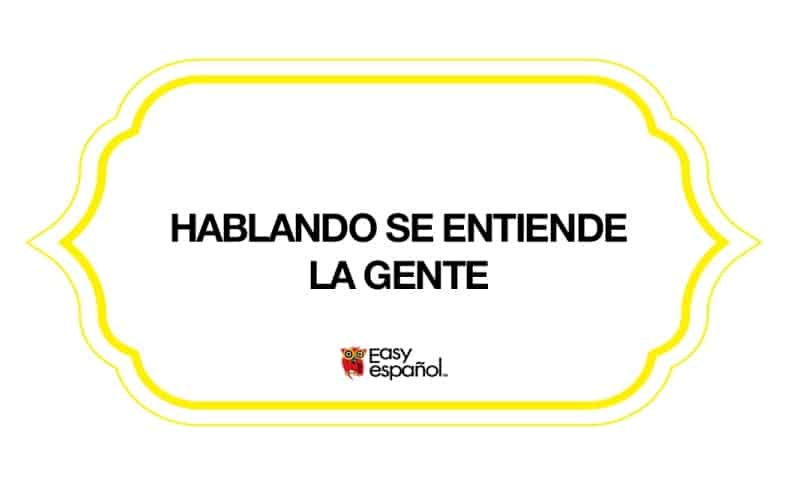 Saying of the day: Hablando se entiende la gente
"Hablando se entiende la gente" es una frase popular que se puede utilizar con dos propósitos diferentes.
Por un lado, esta frase sirve para recomendarnos que es importante mostrar interés en los demás a través del diálogo para comprenderlos mejor.
Por otro lado, se usa esta frase para aconsejar a alguien que los conflictos o problemas se solucionan mediante la conversación y el intercambio de ideas. Sin gritar, sin discutir, sin agredir y siempre hablando de forma tranquila y ordenada.
No hay un equivalente exacto en inglés.