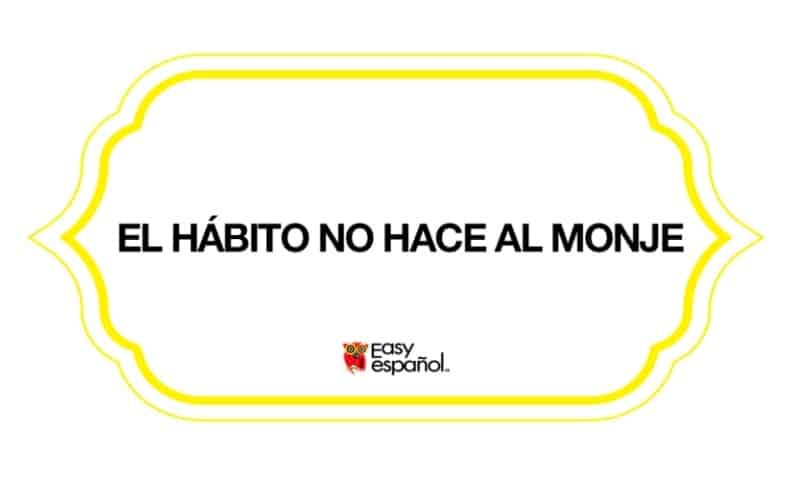 Saying of the day: El hábito no hace al monje
"El hábito no hace al monje" es un refrán popular que nos recuerda que las apariencias engañanan.
El principio detrás de esta frase es no dejarse confundir por las apariencias de alguien; debemos guiarnos por sus acciones. Es decir, un hombre no es un monje (monk) sólo por vestir un hábito (habit); es un monje porque pertenece a una orden religiosa y vive de acuerdo a ciertos principios y reglas.
De la misma forma, no podemos saber si -por ejemplo- alguien es bueno o malo o si o está capacitado para un trabajo o posición sólo por su apariencia o sus palabras. La única forma de juzgar el carácter real de una persona es evaluando sus acciones.
Hay varias frases similares tanto en español como en inglés que expresan esta idea, pero el equivalente más cercano en este caso es "the clothes don't make the man".