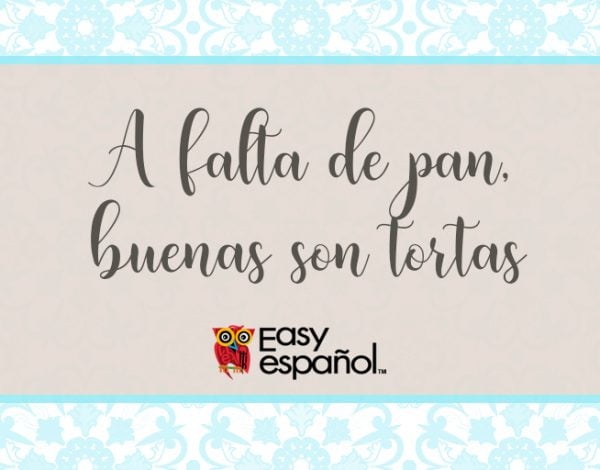 SAYING OF THE DAY: A falta de pan…
"A falta de pan buenas son tortas" es un dicho popular de origen español que se utiliza cuando alguna persona tiene que conformarse o aceptar algo que sustituye a otra cosa que deseaba mucho más. Podemos decir que este refrán se relaciona con la resignación o el conformismo de lo que llega como segunda opción, por encima de lo que realmente se deseaba.
No se sabe específicamente cuándo tuvo origen de este dicho, pero se dice que comenzó a usarse cuando en las panaderías de España faltaba el pan, los clientes debían conformarse con tortas -que se hacían sin levadura-, en lugar de comprar el pan, que era el producto que realmente anhelaban. 
En inglés, tal vez, puede hallarse la frase "If they haven't got any bread, let them eat cake", cuyo origen también ha arrojado algunas discusiones, pero se dice que proviene del año 1789 en Francia y que tiene más o menos el mismo significado de nuestro refrán español.