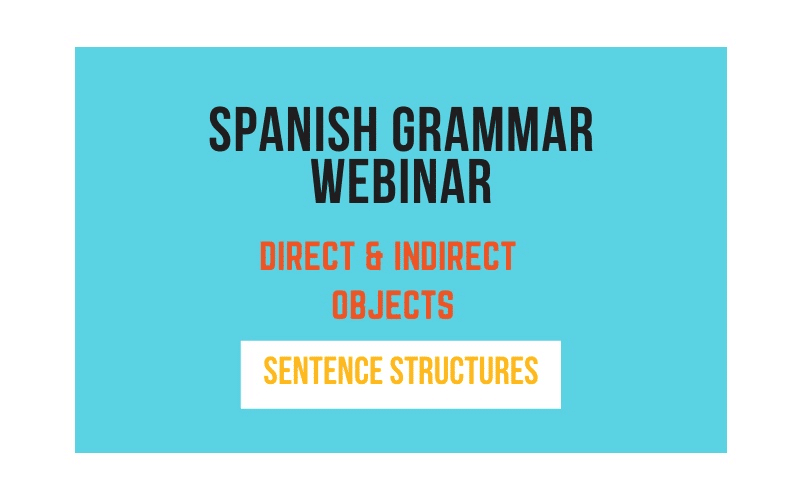 Spanish Grammar Webinar: Direct and Indirect Objects
Join another installment of our Spanish Grammar Webinar series this month and learn all about the direct and indirect objects.
This webinar will provide an extensive review of sentence structure in Spanish and how to recognize and utilize objects and objects pronouns. The webinar will be conducted mainly in English with ample examples and a section for questions and answers to clarify any doubts participants might have about this convoluted grammar topic.
When: Saturday, November 28th, 2020
Time: 11:30 am
Who: Spanish learners with a good knowledge of the language. This webinar is not for Lower Beginners.
Why: To learn and review all about direct and indirect objects in Spanish
How much: Free
How does it work: Click below to pay and register. Once you completed your registration you will receive a link to join the webinar.