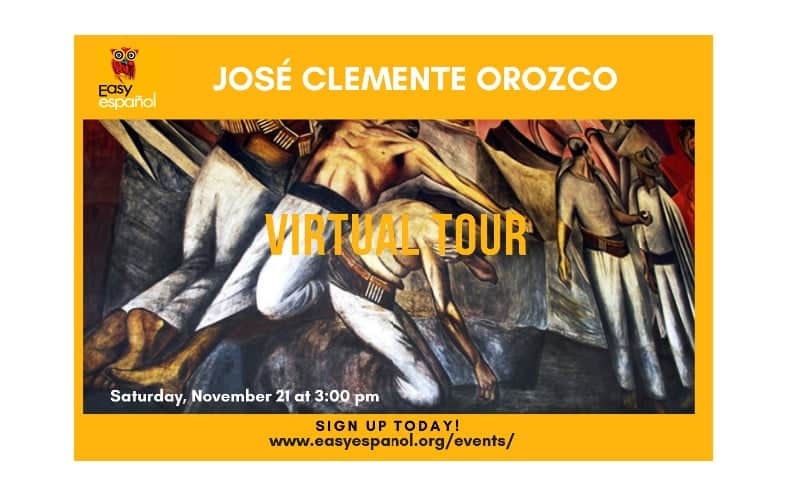 Free Virtual Tour: José Clemente Orozco
Join us on Saturday, November 21 at 3:00 pm for a virtual tour of one of the most relevant Mexican painters of all times: José Clemente Orozco.
José Clemente Orozco was a Mexican painter, muralist and caricaturist with a keen eye in political murals. Orozco together with Diego Rivera, David Alfaro Siqueiros, and others established the Mexican Mural movement after the Mexican Revolution. He was a complex painter who painted human suffering in a symbolic yet shocking way. Orozco painted many murals all over the Mexico but in the United States as well.
His drawings and paintings are exhibited by the Carrillo Gil Museum in Mexico City, and the Orozco Workshop-Museum in Guadalajara. During the tour, we'll learn about Orozco's most remarkable and complex paintings.
The tour will be given in Spanish with English limited just for clarification.
When: Saturday, November 21st, 2020
Time: 3:00 pm
Who: Anybody interested in art, Spanish and History
Why: To hang-out, have a good time and learn about art and culture
Spanish level: All levels are welcome!
How much: Free!  You must register first to be granted access to the tour.