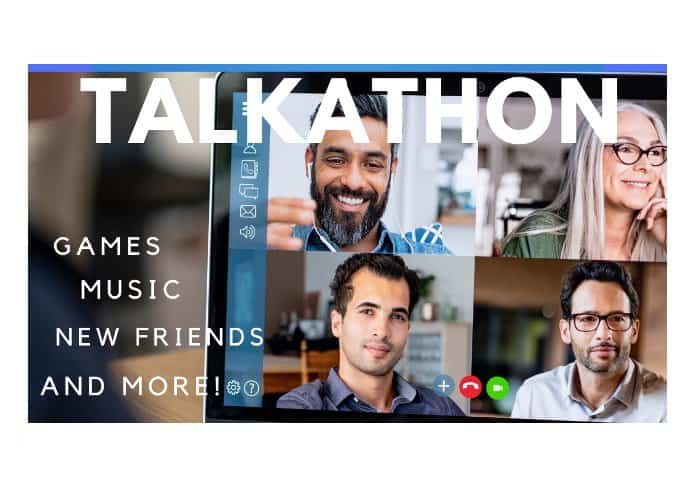 Join us on Saturday, September 12 at 5:00 pm for a fun and engaging TALKathon.
What is a TALKathon? It is a super fun TALK session with various experienced Spanish coaches where participants talk about many topics, play games, listen to music and have fun while their practice Spanish.
This is a fantastic way to hone your conversation skills in Spanish in a welcoming environment, learn about Hispanic culture and meet other Spanish aficionados.
When: Saturday, September 12, 2020
Time: 5:00 pm to 6:30 pm
Who: Anybody interested in practicing Spanish, immersing yourself in culture and meeting new friends
Why: To hang-out, have a good time and kill boredom
Spanish level: All levels are welcome!
How much: How much:  Free for all active private students. RSVP now! 
All other participants: $5. Click below to register and pay.