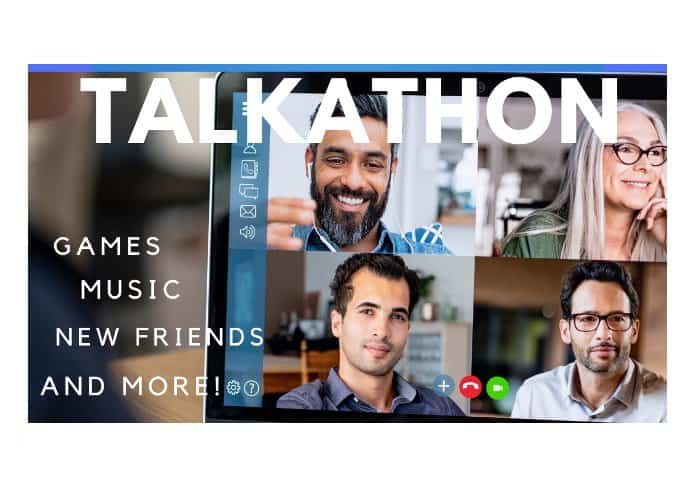 Join us on Saturday, October 17 at 3:00 pm for a fun and engaging TALKathon.
What is a TALKathon? It's a super fun TALK session among amigos with many experienced Spanish coaches from Spain, Argentina, Mexico and Ecuador.
During the TALK session, participants converse about many topics, play games, listen to music and have fun all in Spanish.
This is a fantastic way to hone your conversation skills in Spanish in a welcoming environment, learn about Hispanic culture and meet other Spanish aficionados.
When: Saturday, October 17, 2020
Time: 3:00 pm to 4:00 pm
Who: Anybody interested in practicing Spanish, immersing yourself in culture and meeting new friends
Why: To hang-out, have a good time and kill boredom
Spanish level: All levels are welcome!
How much: How much:  Free for all active private students. RSVP now! 
All other participants: $5. Click below to register and pay.