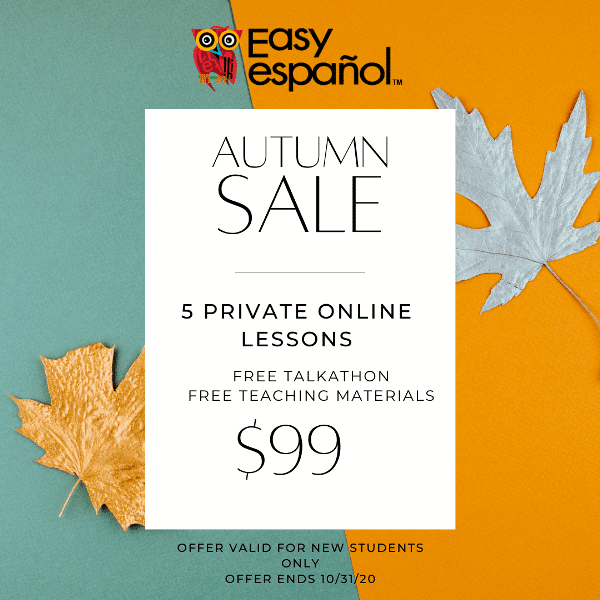 Special Fall Sale for New Students!
Sign up now and get 5 Live Online Spanish classes per $99!
You'll get:
5 lessons customized to your language needs with a highly-experienced coach.
Free access to our exclusive online learning materials.
Free access to our TALKathons.
Terms & conditions:
1 course package per student.
Offer valid for new students only.
Offer ends on 10/31/2020.