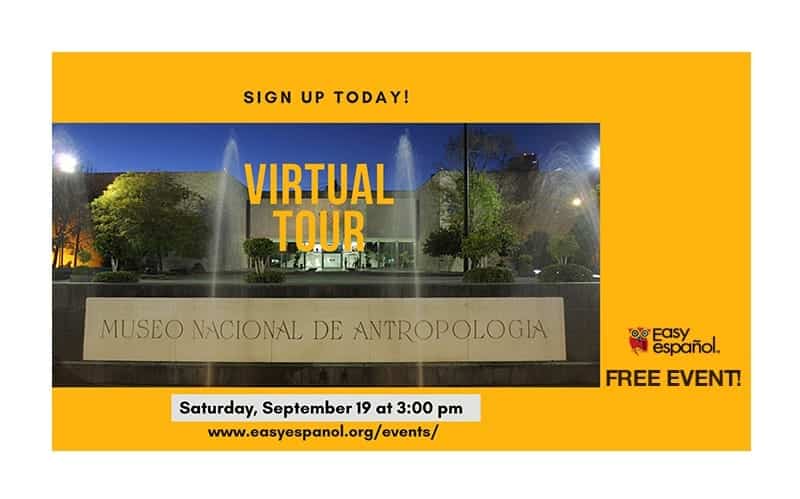 Virtual Visit: Museo Nacional de Antropología
Join us on Saturday, September 19th at 3:00 pm for a virtual visit to the Museo Nacional de Antropología of Mexico City.
The National Museum of Anthropology is the largest and most visited museum in Mexico. Located in the area within Chapultepec Park in Mexico City, the museum holds relevant archaeological and anthropological artifacts from Mexico's pre-Columbian heritage, such as the Stone of the Sun (or the Aztec calendar stone) and many pieces from the Olmec, Mayan and Aztec cultures.
This will be a unique virtual visit to one of the most important museums of the world.
The tour will be given in Spanish with English limited just for clarification.
When: Saturday, September 19th, 2020
Time: 3:00 pm
Who: Anybody interested in art, Spanish and History
Why: To hang-out, have a good time and kill boredom
Spanish level: All levels are welcome!
How much: Free!  You must register first to be granted access to the tour.