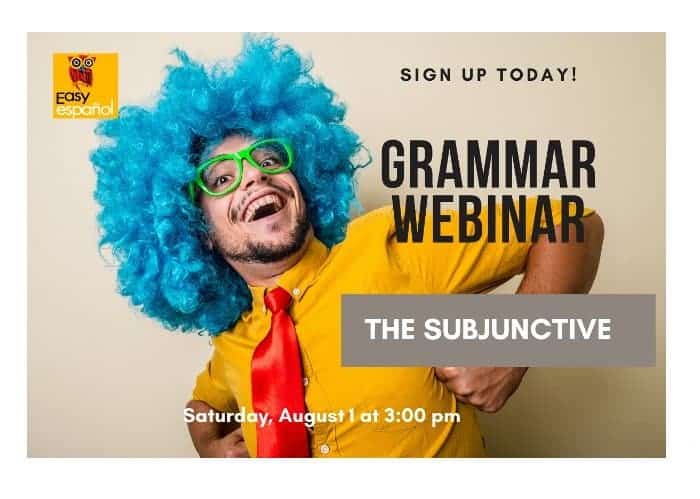 Grammar Webinar: The Subjunctive
Is the Spanish Subjunctive driving you nuts? Join our Grammar Webinar series and tackle one of the most challenging grammar topics in Spanish. This webinar will provide an extensive review of the uses of the Subjunctive and how to use it in a conversational setting.
When: Saturday, August 1st, 2020
Time: 3:00 pm
Who: Spanish learners with a good knowledge of the language. This webinar is not for Lower Beginners.
Why: To learn, review and apply the uses of the Subjunctive in Spanish
How much: $5
How does it work: Click below to pay and register. Once you completed your registration you will receive a link to join the webinar.