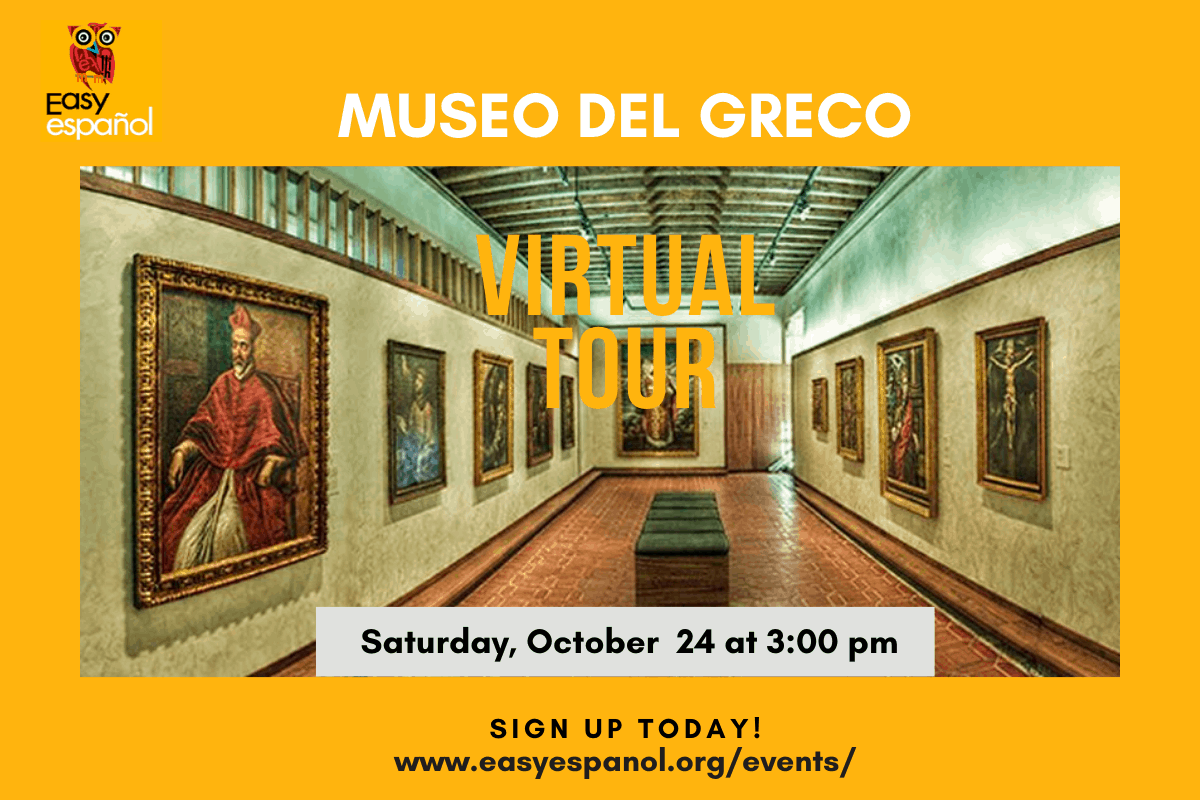 Free Virtual Visit: Museo del Greco
Join us on Saturday, October 24 at 3:00 pm for a virtual visit to the Museo del Greco in Toledo, Spain.
Doménikos Theotokópoulos most widely known as El Greco ("The Greek"), was born 1 October 1541 in Crete. El Greco is considered by many critics as a precursor of both Expressionism and Cubism. He is best known for the elongated figures and often fantastic or phantasmagorical pigmentation.
In 1577, he moved to Toledo, Spain, where he lived and worked until his death in 1614. In Toledo, El Greco received several major commissions and produced most of his best-known paintings. El Museo del Greco opened in 1911 and is located in the Jewish Quarter of Toledo, Spain. The museum has two buildings, a 16th-century house with a courtyard and an early 20th century building forming the museum.
The museum houses remarkable artworks by El Greco, especially from his late period in Toledo. The group will learn about some of his most beautiful and complex paintings.
The tour will be given in Spanish with English limited just for clarification.
When: Saturday, October 24th, 2020
Time: 3:00 pm
Who: Anybody interested in art, Spanish and History
Why: To hang-out, have a good time and learn about art and culture
Spanish level: All levels are welcome!
How much: Free!  You must register first to be granted access to the tour.